I found a way to add or remove the outer drop tanks on Echo with a single desktop click before starting FS9...This is very handy, now that I'm down in Nairobi enroute Round the World, as I want to pause here for a while and fly some sorties from 1960.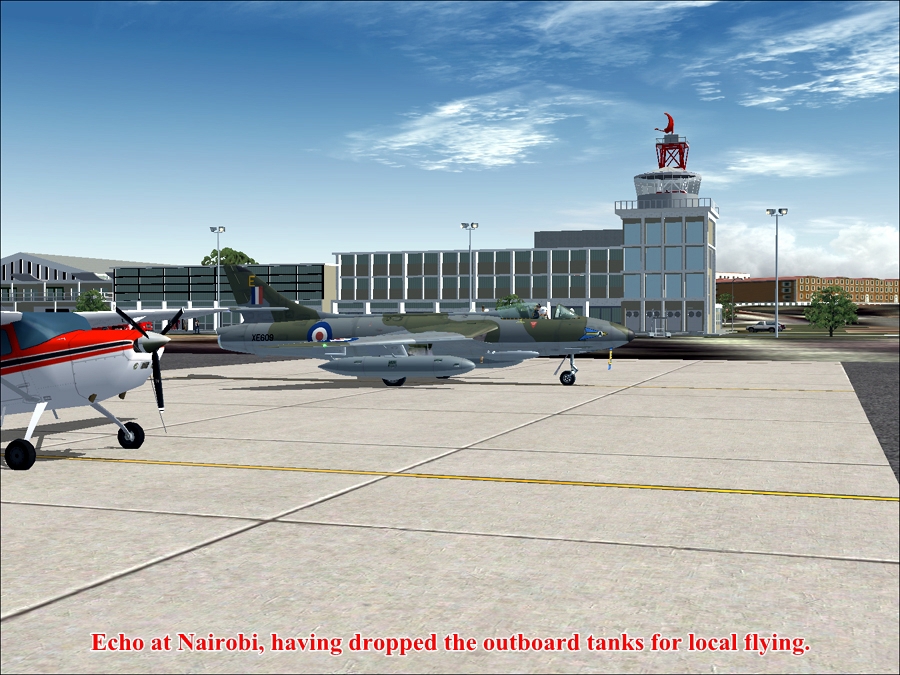 This first one sees me in the Rift Valley visiting Suswa, Hell's Gate, Ol Longonot and lakes Magadi and Natron. Returning to Nairobi over the Ngong hills.
Tomorrow, I will visit favourites further South in the Rift Valley.
Here is today's flight in real weather, which did produce a bit of cloud near Longonot:-
http://www.youtube.c...?v=jRfNr_4M9H0#
If you have a slowish Broadband which causes buffering pauses, click the Pause icon in the bottom left corner, then click the resolution up to 1080p...Now WAIT as the pink band moves from left to right, till it gets about halfway across. Now click that same Pause icon to start it running again and finally click the Full Screen icon at bottom right...It should now run through without further pausing.
At the end you will see a "Replay" button...If you click that you will get an uninterrupted full screen replay!
Thanks for looking